Insight
is a
conductor
for
creativity.
Unearthing insights will enable you to build effective, strategically led, idea driven,  creative solutions that cut through and resonate.
Friend_Thorp coaches, enlightens and inspires young creatives and marketeers of today to do their jobs better tomorrow by guiding them through the journey of Design Thinking.
Friend_Thorp.
Coaching for Design Thinkers.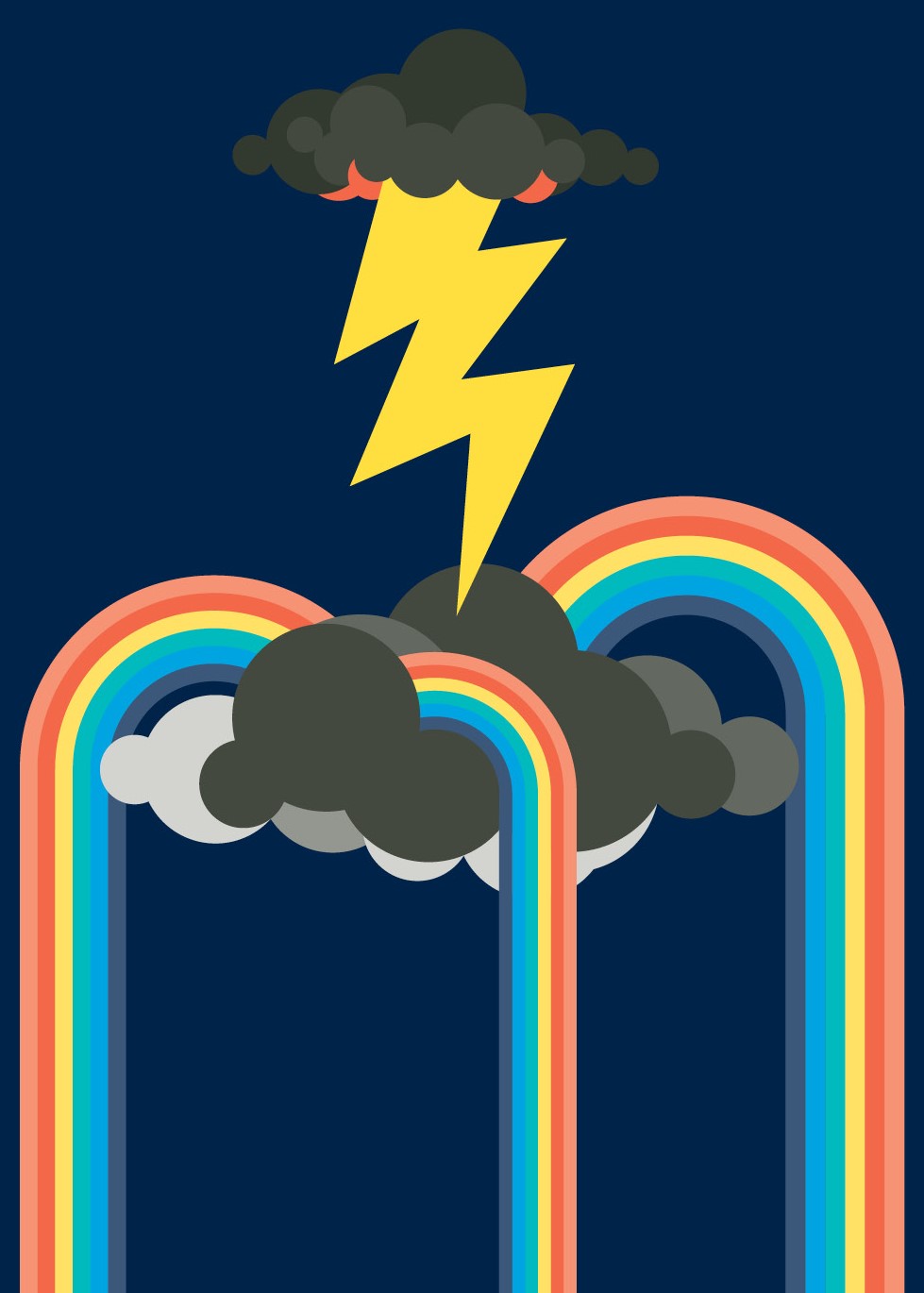 Every brand has parameters and boundaries. None are the same. Different shapes. Different sizes. Different spaces within. Always moving. Design Thinking will help define a clear space in the heart and minds of your client's audience.
As one embarks on the journey of discovery and exploration, Design Thinking is the satnav that takes you from insight, strategy, and opportunity to creativity.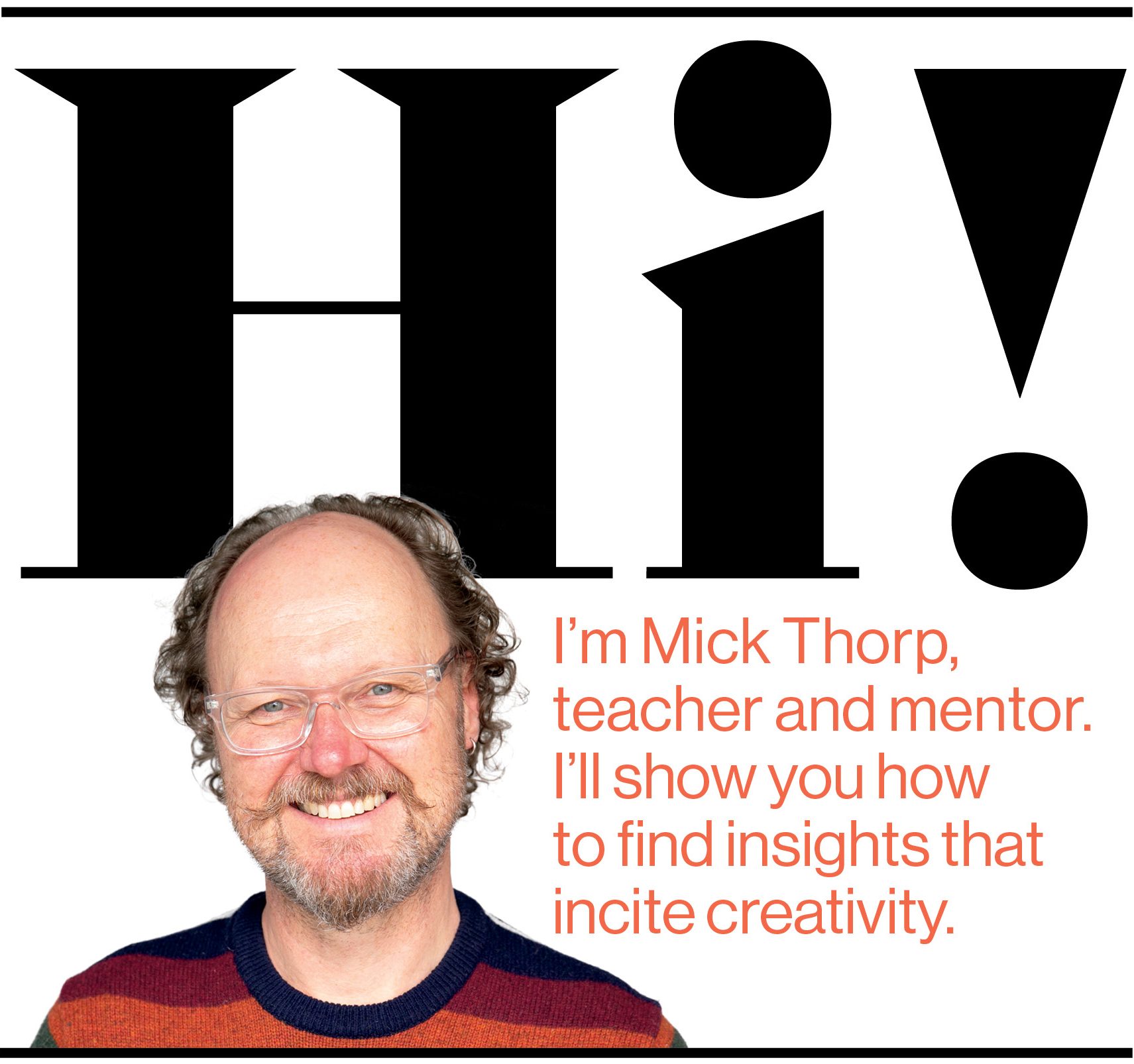 Throughout my career in graphic design, I have worked, mentored and partnered with many astounding creative thinkers to produce outstanding creative results. Together we have created brands for Australia, New South Wales and for Sydney. I have worked with Australian and State Government departments, branded several private schools in Sydney and have even been part of the branding team that created the visual identity for a start-up airline called Emirates!
The most satisfying projects are those where the creative process is open and inclusive between creatives and client and where unique insights are discovered and creative opportunities are identified.
Friend_Thorp helps creative teams (and ultimately their clients) recognise that visual implementation is the 'easy part' and that the best design and communication thrives off sound strategy, unique insights and a strong creative platform. The coaching will enlighten and highlight the important step by step journey needed to be taken from the initial brief to final delivery.
Great design cannot be produced in a vacuum and through Friend_Thorp's 7D's process workshops you will learn how to discover more about your client, define their communication needs and identify the unique creative opportunities that provide them with a strong point of differentiation and a unique brand position.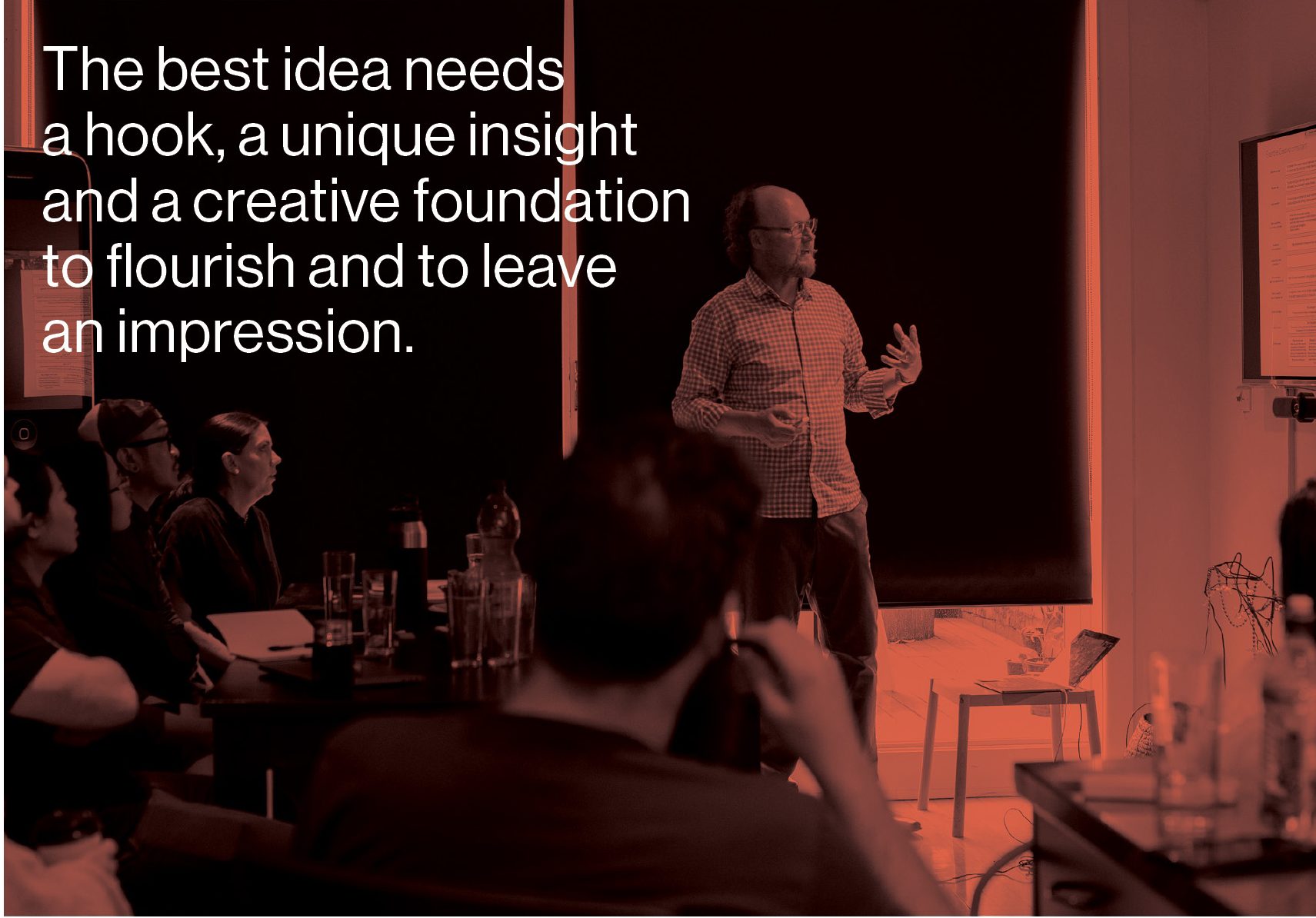 The Friend_Thorp workshops are:
The 'What the hell is Design Thinking?' workshop.
For young creatives and account managers, inhouse creative teams.
The 'How great ideas will always surprise and delight' workshop.
For young creatives and inhouse creative teams.